.
.

Democrazy is broken. Let's fix it.
.
And it's been broken since the very beginning: Socrates (470 – 399 BC) was killed 'democratically'. He openly espoused certain 'anti-democratic' views, most prominent perhaps being the view that it is not majority opinion that yields correct policy but rather genuine knowledge and professional competence, which is possessed by only a few: Socrates set the basis for the future TechnoMeritocracy.
Democracy has been broken very especially since the Military-Industrial Complex —as Eisenhower warned us in his famous speech in 1961— and a bunch of psychopaths and ignorants have taken our lives and the lives of our beloved ones as well as the lives of several billion people buried in life.
This is our State-of-the-Art Pyramid as human species:
"The world's 62 richest people now own as much wealth as the 3.6 billion people who make up the poorest half of the global population."

"Almost 1 billion people are undernourished or lack vitamins and minerals."
Is that really the absolute very best that we can do after more than 300.000 years of evolution as Homo Sapiens and 3 million years since the first Homo Habilis? Do you still think that 'Democrazy' is the absolute very best way to rule the world?
If not, please keep on reading.
.
Welcome to the TechnoMeritocrazy
.
These are the 2 central tenets of the TechnoMeritocrazy:
We are NOT all equal: the vote of a psychopath or an ignorant can't be equal to that of a decent citizen.
Only the 'scientifically proven' best and most skillful, the most honest, generous and willing to serve people in the world should rule us.
This is HOW it can be achieved in 1 line of 'Code':
With a blockchained Artificial Intelligence and Deep Learning self-organized System based on a 'mutating' h-index type algorithm.
.
If you don't agree with that, please stop reading now. Thank you for your time. Goodbye.
If you do agree with that and feel curious to know more, please keep on reading. Thanks.
.
.
I feel curious and want to know more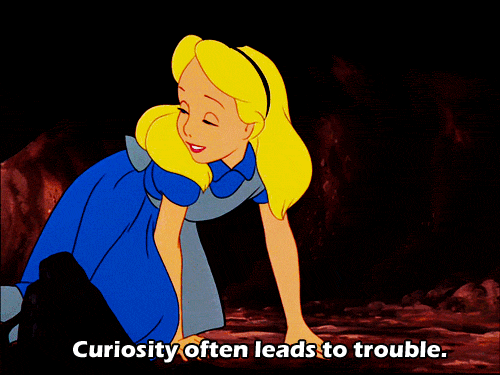 .
In The Internet Galaxy (2001), Manuel Castells (the 2000–2014 research survey of the Social Sciences Citation Index ranks him as the world's fifth most-cited social science scholar, and the foremost-cited communication scholar in the world) talks about the 'network society' culture being techno-meritocratic, for hackers and virtual communitarians, and entrepreneurial.
.
You have to be crazy to question democrazy.
Very, very crazy. For you are going to have to fight against 2.500 years of mental and political conditioning and not everybody is ready to dare to get rid of the beliefs and prejudices that the family, the school, the college, the laws, the culture… have unconsciously programmed us with.
"It is harder to crack a prejudice than an atom."

Albert Einstein
And you are going to have to fight not only with yourself but against the others. For almost nobody is ready to be unplugged from this subtle Prison for our Minds.
"The Matrix is a system, Neo. That system is our enemy. But when you're inside, you look around, what do you see? Businessmen, teachers, lawyers, carpenters. The very minds of the people we are trying to save. But until we do, these people are still a part of that system and that makes them our enemy. You have to understand, most of these people are not ready to be unplugged. And many of them are so inured, so hopelessly dependent on the system, that they will fight to protect it."

Morpheus – The Matrix


.
When you face others in denial regarding this idea you have to remember 2 things:
Patience.
Perserverance.
.
'Dangerous' Idea
.
This is our 'Dangerous' Idea:
Meritocracy is a founding principle of the Open Source movement. Meritocrazy has given us GNU/Linux and Wikipedia.
Let's build a World Wide TechnoMeritocrazy.
The most apt, the most sage, intelligent, the best prepared, technically or artistically minded, in any of the branches of Human Knowledge —in the Trivium et Quadrivim spirit— and also the most kind, generous and willing to serve the others, as tagged to be the best ones by others like them, will jump straight to the top of a TechnoMeritocratic Pyramid to manage and administrate world material and human resources world wide.
How?
.
Hacking the Planet with 1 line of 'Code':
.
With a blockchained Artificial Intelligence and Deep Learning self-organized System based on a 'mutating' h-index type algorithm.
.
.
.
Imagine
.
This is ONLY a draft for the implementation of the idea: the idea has to be implemented by a Community of Hackers and Experts.
Now…
Imagine a Pyramid of Excellence and Nobility with 10? (just to say a number) Supersages, Conscious Scientifics and Artists, all powerful, each one of these an expert in one branch of Human Knowledge, in the Liberal Arts education, in the Trivium et Quadrivium style, whom were tagged and chosen to be the Supersages by the human community, according to an h-index type algorithm.
The h-index is an author-level metric that attempts to measure both the productivity and citation impact of the publications of a scientist or scholar. This could be used to implement a kind of "PageRank" for people, where the people most knowledgeable about a subject would ascend steps in the Pyramid and whose tags/votes would carry more weight in the algorithm to be computed by an Artificial Intelligence system than those on the base of the Pyramid.
Imagine that those Supersages could be rotating each certain time (in order to avoid corruption or abuses of power), as determined by the Council of Computer Scientists in charge for the development of the algorithm.
Imagine that the algorithm was used so that those 10 Supersages or Experts could designate other sub-experts, whom would designate other sub-experts one step below in the Pyramid to assist them, whom could designate further sub-experts down the Pyramid and so on and so forth… in order to work with concrete and urgent issues such as the search for the cure of cancer or any Global Catastrophic Risks such as the imminent threat of Climate Change.
Maybe the fact that trusting 10 Supersages on top of the Pyramid to manage the planet thanks to an Artificial Intelligence permanently mutating in its algorithm might sound a bit distopic, right?
Well, that's an easy one: let's try and see what happens: that's the hacker attitude, right?
.
.
.
.
How to test the validity of this 'Dangerous' Idea
.
First we wondered who might be the best person in the world to understand this idea.
We needed only the absolute very best: in the same spirit that we would do if we had the System already built.
.
.
This is Jeff Dean:
.
If you want to know more about Jeff Dean's work at Google, this is his home page:
https://ai.google/research/people/jeff
If you are not deeply impressed enough yet, you can read The Jeff Dean Facts.
.
Due to his impressive background and expertise, and as lead of Google's Artificial Intelligence division, Jeff seemed to be exceptionally well positioned to understand the idea.
.
10 lines of 'Code' to Hack the Planet

.
Several years ago, on Mon, Nov 9, 2015 at 11:43 AM we sent these 10 lines of 'Code' to Jeff Dean:
.
Hi Mr. Dean,

Have you considered building a "PageRank" for people?

Imagine the following scenario: a meteorite is detected and it is predicted that it will hit the Earth in 24 months. Suddenly, a worldwide challenge arises: to arrange a team in the shortest amount of time with the best engineers in the whole world coordinating world resources in order to work together towards deviating/desintegrating such threat to human survival.

Idea: a kind of a "h-index" would solve this in the shortest amount of time.

A Reputation Engine that would rank items (where items = human beings or products) according to a certain parameter, be it "trust", "skillfulness at mathematics", "knowledge about meteorites", "leadership", "honesty"…, etc.

In our view, this could hugely improve the world for the better, not only to deviate meteorites but to manage anything from running a company to running nationwide governments.

Question: do you see this as impossible to code?

If you want more info, please let me know.

Regards,

[TM team]
.
Jeff Dean kindly replied to our message on Nov 10, 2015, 5:14 AM:
.
Hi [TM team],

 

I've thought about similar things a few times. I do think there are lots of benefits in getting people with similar interests that don't otherwise know each other or interact to do so. Unfortunately, I haven't had a lot of time to work on this.

 

I think that one would really want it to not be a single PageRank value per person, but rather a context-sensitive value, depending on what kinds of expertise was of interest. Someone that knows a lot about the structure of concrete should be very high in the context of answering materials sciences kinds of questions, but probably low in the context of answering psychology questions.

 

A good place to start might be to use large corpora of published scientific articles as the way of computing this information.

 

Unfortunately, I'm busy enough with other things that these ideas remain mostly just occasional thoughts rather than an active project.

 
.
PROOF:
.

(Click to zoom in.)
.
.
Excellent.
Jeff Dean not only understood our idea but he actually shared with us some ideas about how to improve it. Unfortunately —and understandbly— he is quite busy to develop it. Thank you Jeff.
.
Then we thought that we needed to contact the absolute very best person in the world to understand blockchain and cryptocurrencies.
That person was that genius called Vitalik Buterin, obviously. Co-founder of Ethereum, THE blockchain platform.
.
.
On Mon, May 2, 2016 at 5:45 AM we sent to Vitalik the same email that we sent to Jeff Dean.
He got back to us on Tue, May 3, 2016, 12:48 AM with the following reply:
Hmm, sounds like what you're describing essentially is what we call a "decentralized reputation system".

So yes,

quite

doable

on

ethereum

, and there may be groups trying to do it already.
.
Great.
Vitalik also understood the idea and even assured us that it could be done on Ethereum. Thank you Vitalik.
We got the two confirmations that we needed: now the System was ready to run on its own.
Something like this would definitely change the world for the better. From the technological to the economics, to the political, the ethical and even the philosophical: now we know that it IS doable.
.
I like this idea. How can I help?
.
.
.
.
Download image: https://i.imgur.com/LQV24MR.jpg
Share it with hashtag #TechnoMeritocrazy
Tag your Art/images/stencils/graffitis/videos/paintings with #TechnoMeritocrazy and share them.

Speak about it in boards and social networks. Send an email to experts you know.
Start an Etherpad/GitHub/Board/whatever and begin to politely brainstorm and discuss design and code ideas with fellow hackers and share it to #Technomeritocrazy
Follow this page via Email on the right panel: we will be updating you with news as they happen.
.
.
FAQ:
Q: Is this the perfect system of government?
A: No. None is. We firmly believe that this is the least bad.
Q: Is this a technocrazy?
A: No, this is a TechnoMeritocrazy.
Q: Is this a meritocrazy?
A: No, this is a TechnoMeritocrazy.
Q: Is this a Black Mirror episode like Nosedive?
A: No.
Q: Is this going to work like the Social Credit System in China?
A: No. Not. At. All. Actually this is the polar opposite to that.
Q: Why you don't have the Answers to all the Questions?
A: Because we are only humans. Instead, we want all of us to politely dialogue, brainstorm and answer as many questions that we all pose about Strengths, Weaknesses, Opportunities and Threats of this 'Dangerous' Idea together.
.
License: Public Domain
.
We release this idea into the Public Domain in order to guarantee that we don't pursue any material benefit with it at all. Once it's been released, the idea doesn't belong to us anymore: it's absolutely free for you to act upon it. Or not.
.
.
.
Final thoughts
.
We as the global Human kind that we are, face global challenges of an imminent urgency, such as as Climate Change and a million other problems.
With millions of children dying of hunger each year, this cannot bet the best of all possible worlds as Leibniz suggested. We must have done something terribly wrong.
…are we really thinking that thanks to """Democrazy""" in all its splendor, we prefer, as it's been already """proved""" to be the best type of systems of government, after more than 300.000 years of Evolution, to have in the apex of the Pyramid in order to set the destiny of the world to…
.
…this?
.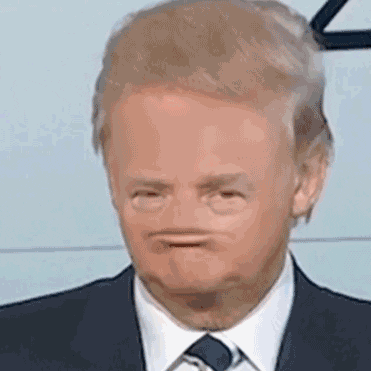 .
.
.
Thank You.
.
.
.
Imagine.
.
.
.
.
.